Katanah Grossman-Olson, DC, CCSP ®
Licensed Chiropractor
Clinic Owner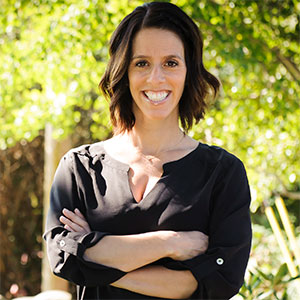 Dr. Katanah Grossman-Olson opened the doors to Healthy Living Chiropractic in 2009. She received her Bachelor of Science at Portland State University and shortly after began her four year journey at Western States Chiropractic College in the beautiful Northwest where she graduated Cum Laude in 2006. Dr. Grossman-Olson completed a year-long postgraduate course in the field of sports medicine earning professional credentialing as a Certified Chiropractic Sports Physician® (CCSP) by the American Chiropractic Board of Sports Physicians® in 2011.
Being a life-long athlete, Dr. Grossman-Olson has a strong background and passion for exercise physiology and nutrition. By empowering her patients with the tools required to prevent future injuries and further problems, she fosters a healthier life style, bringing her patients closer to the elusive state of optimum health.
Dr. Grossman-Olsontreats patients of all ages using a conservative, non-invasive, holistic approach knowing that each patient will respond to care differently. She has been trained in several manipulation and soft tissue techniques including Graston technique, pin and stretch, and myofascial release technique. She is also a certified Active Release Technique (ART)™ practioner and believes that being able to provide this type of treatement has allowed her to help multiple patients regain normal muscle use. In addition to treating sports injuries, she also treats neck pain, mid-back pain, low back pain, tension/spasm, muscle tightness, joint problems, migraines/headaches, sprains/strains, knee/ankle/foot pain, repetitive stress injuries, motor vehicle accident injuries, and more.
On her off time, Dr Grossman-Olson enjoys training for half marathons and other races as well as attending her CrossFit and yoga classes. She also enjoys getting out into the great Northwest with her husband and daughter.
Education:

B.S., General Science, University of Portland
D.C., Chiropractic, cum laude, Western States Chiropractic College
Certified Chiropractic Sports Physician
Active Release Technique full body certified
Graston Technique
Rock Tape: Rock Doc(Basic)